Hong Kong Gold Coast Chillin Jazz Fest 2021
Live music RETURNS on November 13 and 14 Featuring World-class Performers
(Hong Kong, Nov 2, 2021) The Musicians Foundation and Hong Kong Gold Coast are teaming up again to bring music lovers Chillin Jazz Fest 2021 on November 13 and 14 at Gold Coast Piazza. Entry to this exciting event is free of charge.
Chillin Jazz Fest follows the successful collaboration with The Musicians Foundation for Music Performance event at the Gold Coast earlier this summer. This upcoming showcase series will see four well-known Hong Kong-based jazz acts perform on each day with a total of 16 music performances, starting at 12.30 p.m. and running through to 5.45 p.m.
Appearing on the bill is Wendy Robin and her band that have been performing together for over 10 years.  They will play a wide range of musical styles, including jazz, R&B, soul, reggae and salsa. Also on Nov 13, Saturday, Quantico Latino will perform Colombian-style, South American jazz. Also on the bill will be GypsAsia, one of the best French gypsy manouche music groups currently in Asia. Porter 4 Jazz Quartet will also be on hand to perform great bossa-nova, bebop, and hot jazz hits from the 1960s onwards.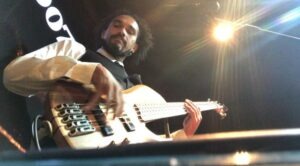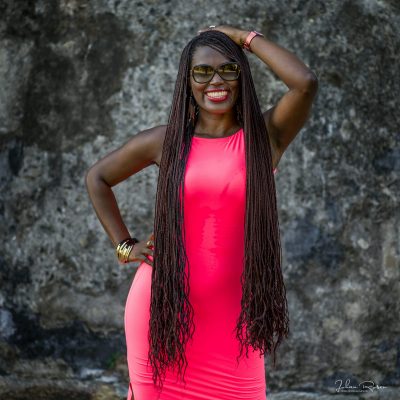 Wendy Robin and her band Performing together for over 10 years, they will play a wide range of music from jazz, R&B, and soul to reggae, salsa and more.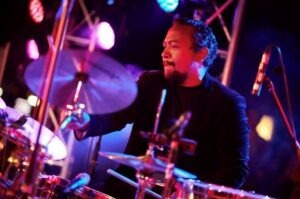 Quantico Latino perform Colombian-style, South American jazz.
On Nov. 14, Sunday, Allen Youngblood and his trio Jazbalaya, will take to the stage offering their fresh and original approach to funk, soul and jazz, with deep roots in Caribbean music. Kowloon K will also be performing a fusion of urban-pop and jazz-funk while the Justin Siu Group will serenade audiences with old-time tunes all the way up to contemporary jazz standards. The Banyan Bay Ensemble as well will hit the stage with some great early New Orleans jazz and blues.
"We were keen to bring some leading Hong Kong-based jazz musicians to the attention of the public, while raising the profile of the Musicians Foundation," – according to Chris B, founder of the Musicians Foundation, and The Underground, a leading independent Hong Kong live music promoter.
She adds – "As the music industry slowly recovers following almost two years of restricted operation, many musicians are still struggling to find work opportunities at pre-Covid levels. With live music venues and events gradually resuming activities, we urge the public to support local music by getting out there and attending Hong Kong's world-class shows and performances."  
Expressing the themes of "Nature. Leisure. Pleasure." the Chillin Jazz Fest invites everyone to come and relax on the Front Lawn and the Courtyard at Gold Coast Piazza with family and friends to enjoy all the smooth, cool music.