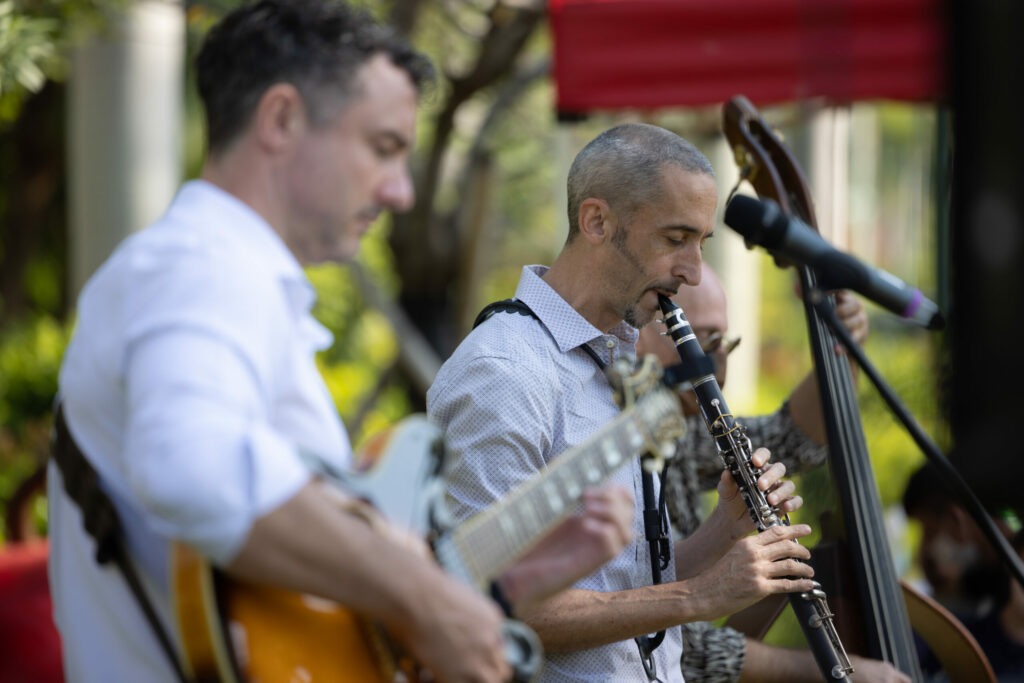 A celebration of jazz, the first Chillin Jazz Fest 2021 successfully took place at Gold Coast Piazza in Hong Kong on November 13 and 14, 2021, attracting over 1,000 music fans who enjoyed a wide range of jazz performances by established bands across two stages.
Organised by Musicians Foundation and Hong Kong Gold Coast, the festival was staged to bring leading Hong Kong-based jazz musicians to the attention of the public, while raising the profile of the Musicians Foundation, an organisation that seeks to assist those struggling to secure paid employment or facing homelessness due to Covid-19.
Chillin Jazz Fest featured eight bands ranging from Colombian-style South American jazz to bossa nova to funk and soul all the way to French gypsy manouche music. On the bill were Wendy Robin and her band, Quantico Latino perform Colombian-style South American jazz, GypsAsia, Porter 4 Jazz Quartet, Allen Youngblood and his trio Jazbalaya, Kowloon K and Justin Siu Group, and Banyan Bay Ensemble.
"The audiences seemed to really enjoy these amazing home-grown jazz musicians," said Chris B, founder of Musicians Foundation and The Underground, a leading independent Hong Kong live music promoter. "People were so surprised that such talent is right under their noses. And we were very lucky with the weather!"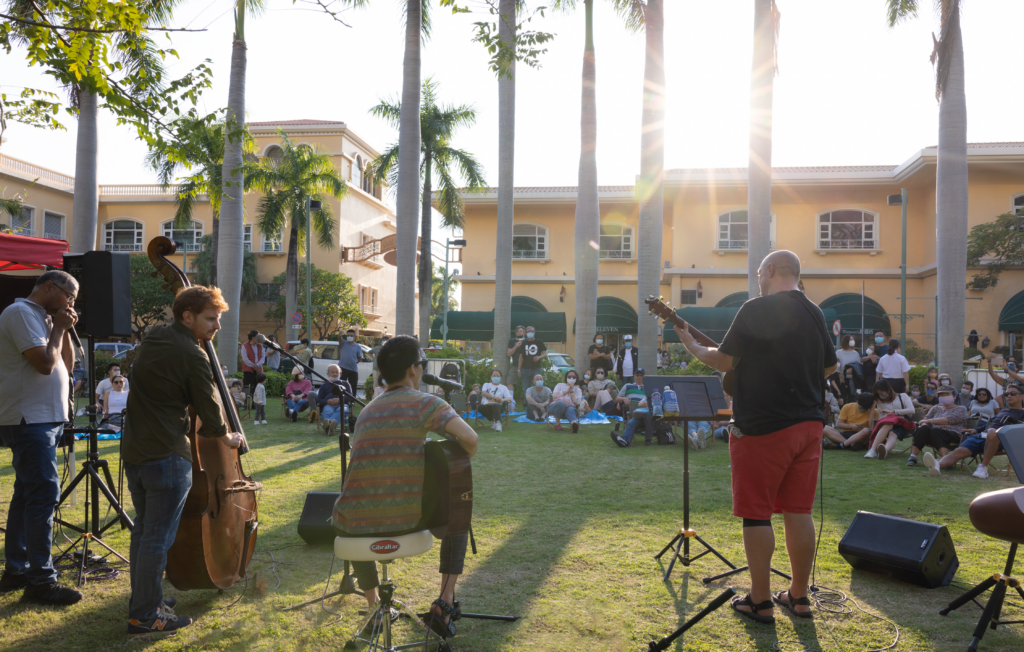 ABOUT THE MUSICIANS FOUNDATION
Established in August 2020 to provide financial relief and support for professional musicians in Hong Kong, the Musicians Foundation is the brainchild of leading independent live music promoter – The Underground to assist those in the musical community struggling to secure paid employment and help those facing homelessness due to Covid-19. For more information, please visit : www.musicians-foundation.com