Blur, a British rock band formed in London in 1988, is back. It's hard not to mention OASIS in the same breath as Blur though their fans would argue differently. However, as you can see from the picture above, the band's rivalry was legendary, and the UK music press was obsessed with the rival's every move.
The band consisting of four members: Damon Albarn, Graham Coxon, Alex James, and Dave Rowntree, were considered, by some at least, to be the champions in the rivalry, and so titled  The Kings of 90's Brit Pop. Over the years, Blur has become one of the most influential and successful bands in British music history, with a string of hit singles and albums that have won critical acclaim and commercial success.
The band's music has been described as a blend of alternative rock, Britpop, and indie rock, with influences ranging from punk rock to American indie bands like Pavement. Blur's sound is distinctive for catchy melodies, witty lyrics, and innovative production techniques. Damon's distinctive vocals and Coxon's inventive guitar work helped set the band apart.
Blur first rose to prominence with their second album, "Modern Life Is Rubbish", and their breakthrough hit single ", Girls & Boys". The band's success continued through the mid-1990s, with the release of albums such as "Parklife" and "The Great Escape", which helped to define the Britpop genre and cement Blur's place as one of the leading bands of the era.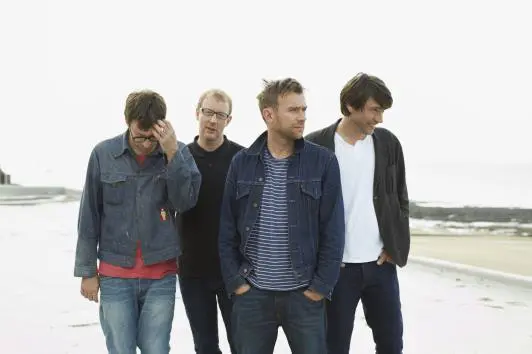 However, the band's fortunes began to decline in the late 1990s, with the departure of Coxon and the release of a poorly received album, "13". The band went on hiatus in 2003, with Albarn going on to form the successful virtual band Gorillaz.
After a long hiatus, Blur reunited in 2009 for a series of concerts, followed by the release of a new album, "The Magic Whip", in 2015. The album was met with critical acclaim and commercial success.
Now, with the announcement of their new album "The Ballad of Darren", Blur fans are eagerly anticipating the band's latest offering. The fact that the album is described as a "complete" album suggests it will be a fully realized work rather than a collection of singles and B-sides.
The album's title is also intriguing, suggesting a more personal and introspective approach. 
Overall, Blur's return is substantial because the band has significantly impacted British music over the past three decades. Their blend of pop sensibility, punk attitude, and experimental production techniques has inspired countless bands and artists, and their influence can still be heard in the music being made today.
Hear a sample of what we can expect, then head over to BRG Hot 100 to hear the whole track and the great music playing this summer.