Tomorrowland is one of the world's most renowned electronic dance music (EDM) festivals, known for its captivating stage designs, world-class production, and immersive experience. Since its inception in 2005, the festival has become a global phenomenon, attracting music fans from all corners of the globe to its home in Boom, Belgium. In this article, we'll explore the history and evolution of Tomorrowland, what sets it apart from other music festivals, and the sustainability initiatives it has implemented in recent years.
Tomorrowland was founded in 2005 by two Belgian brothers, Manu and Michiel Beers, who were inspired by the idea of creating a festival that would be a magical experience for everyone who attended. The festival's first edition took place on August 14, 2005, in the De Schorre National Park in Boom, Belgium, with just 9,000 attendees. Despite its small size, the festival was an immediate success, and it quickly became clear that the Beers brothers had tapped into something special.
Over the years, Tomorrowland has grown in size and scope, with each edition pushing the boundaries of what is possible in terms of production, stage design, and overall experience. Today, the festival attracts over 400,000 people worldwide, making it one of the largest music festivals on the planet.
What sets Tomorrowland apart from other music festivals is its attention to detail and its commitment to creating a fully immersive experience for attendees. From the moment you enter the festival grounds, you are transported to another world, with elaborate stage designs, stunning light shows, and creative installations that create a sense of wonder and awe.
One of the festival's most iconic features is the Main Stage, which is known for its jaw-dropping design and epic performances. Each year, the Main Stage is designed around a different theme, with past themes including "The Elixir of Life," "The Arising of Life," and "The Key to Happiness." The stage is a true work of art, with intricate details and stunning visuals that create a truly immersive experience.
Beyond the Main Stage, Tomorrowland features a wide variety of other stages, each with its own unique vibe and atmosphere. From the high-energy beats of the Q-Dance stage to the more relaxed vibes of the Garden of Madness, there is something for everyone at this festival.
Another unique aspect of Tomorrowland is its commitment to sustainability. In recent years, the festival has implemented a wide range of eco-friendly initiatives, including compostable cups, a waste segregation system, and a "Love Tomorrow" program that encourages attendees to reduce their environmental impact. In 2019, Tomorrowland became the first festival in the world to receive the international "A Greener Festival" award for its sustainability efforts.
At the 2023 edition of Tomorrowland, sustainability was once again a key focus. The festival used compostable cups and cutlery, and implemented a waste segregation system to ensure that as much waste as possible was recycled or composted. The festival also launched its "Love Tomorrow" program, which encouraged attendees to take actions such as carpooling, using public transportation, and minimizing their use of single-use plastics.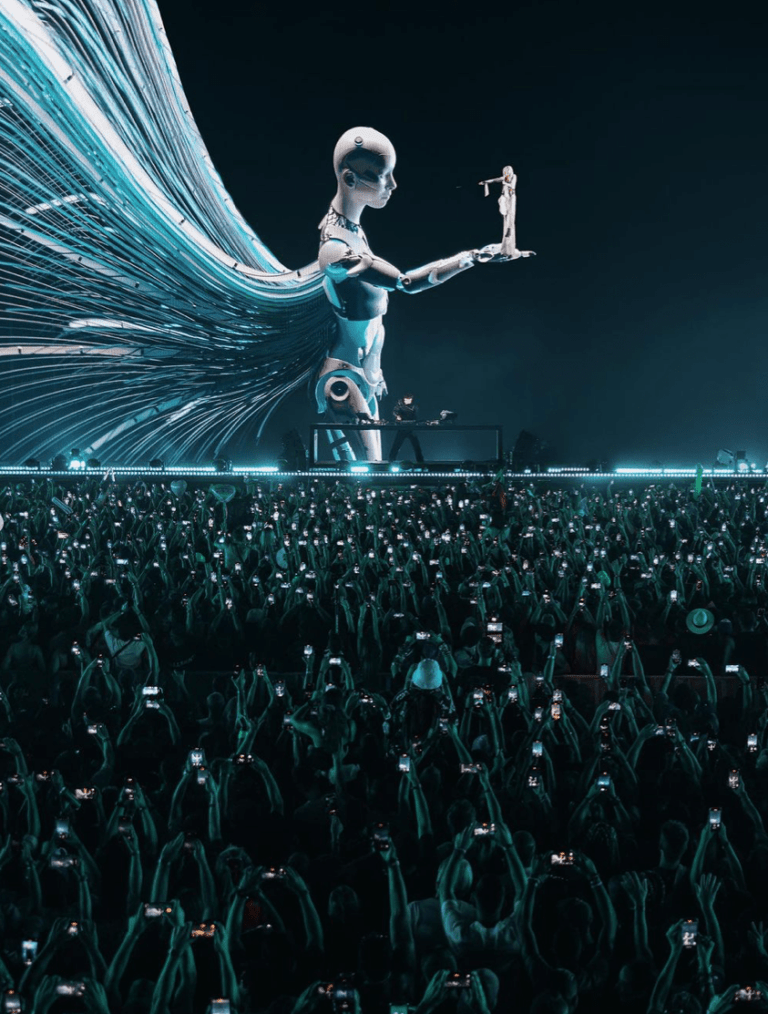 In addition, Tomorrowland focused on reducing food waste at the 2023 edition of the festival. The festival partnered with local food banks to donate unused food, and also worked with vendors to reduce the amount of food that was thrown away.
But it's not just the sustainability initiatives that set Tomorrowland apart – it's also the music. The festival has played host to some of the biggest names in EDM, including David Guetta, Armin van Buuren, Martin Garrix, Steve Aoki, and many more. The festival's lineup is always diverse, with a mix of established artists and up-and-coming talent from around the world.
In addition to the music, Tomorrowland also features a wide range of other activities and experiences. From carnival rides and food vendors to art installations and workshops, there is always something to see and do at this festival. And for those who want to take a break from the crowds, there are plenty of chill-out areas and hidden corners where you can relax and recharge.
Over the years, Tomorrowland has become more than just a music festival – it's a cultural phenomenon that has brought people from all over the world together to celebrate the power of music and community. It's a place where people can come together to forget their troubles and experience something truly magical.
The 2023 edition of Tomorrowland is particularly special because it marked the festival's return after a two-year hiatus due to the COVID-19 pandemic. While the pandemic has not yet been fully eradicated, the festival took several precautions to ensure attendees' safety, including requiring proof of vaccination or a negative COVID-19 test result.
Despite the challenges of the pandemic, Tomorrowland 2023 was a resounding success, and it served as a reminder of the power of music and community to bring people together. It was also a testament to the festival's commitment to sustainability and environmental stewardship, which has become a core value of the event.
Looking ahead, the future of Tomorrowland looks bright. The festival has already announced its dates for 2024, and fans around the world are eagerly anticipating the next edition of this iconic event. With its stunning production, immersive experience, and commitment to sustainability, Tomorrowland is a festival that continues to push the boundaries of what is possible in the world of music and culture. Whether you're a die-hard EDM fan or simply looking for an unforgettable experience, Tomorrowland is a festival that should not be missed.