Ever get sick of your own Bullshit ?
As is natural, We get sent songs to listen to every day, and artists and labels send us tracks, hoping they will suit the genre/sound we are aiming for to entertain you, our wonderful and amazing audience.
Sometimes a song arrives at perfectly the right moment to encompass the very mood " we" or in reality, I was feeling and to be honest, I was feeling really F..kd off. Not with an ex- or the world or the general state of affairs in this place or that, nor the usual bollocks some 24-hour news channel wants to tell me about how utterly Shit the world is, when in fact, there is no better time to be alive than right now  – despite everything, absolutely nothing beats being alive and the endless possibilities that brings.. No I was utterly F..kd off with myself. I was having one of those self-talks which go along the lines of , "Why did you say /do/write/post that.. why are you so stupid that you would think that it was cool/clever/right blah blah F..ng blah to do X or Y or Z " and I said out loud to myself  "Will you just shut the F,,K Up ! I'm sick of your moaning and whining, if you have nothing good to say then Shut The F..K Up" Because I was utterly fed up of listening to the Bullshit that goes around my head telling me how I could have done or said something better or cooler and I realised how tired I am of negative self-talk. I know we all do it, and I do mean all of us, every single insta-one of us has negative self-talk at times. But sometimes I do get sick of the sound track in my head it is f,,ng boring and every now and then, I just have to tell myself to shut the f..K up and if I have nothing good to say, then, say nothing to myself.. 
So, finding myself in this mood, I went to see what tracks I could review from the days' intake. Lo and behold the first track I saw was Nessa Barrett's Sick of Myself.. which made me think maybe God / the Universe, whatever it is you think pulled the Cosmos together, was trying to tell me something. So I hit play, and the song perfectly summed things up for me. I don't know whether Nessa had the same thoughts in mind when she wrote this song, but I do know that every now and again, I get sick of the Bullshit that goes on in my head, and I need to tell myself to just Shut the fuck up, and look for one positive thing, anything, no matter how small, just one positive thing happening in the world.. maybe not even my life.. and then focus on that, even, if only for 30 seconds, because honestly, sometimes I really do get sick of my own Bullshit ..
So, Nessa Barret, I don't know if you were feeling the same way when you wrote this, but I am very, very glad you did, as it completely changed my day, and that's what I love about music, the power it has to instantly tap into emotions and change my entire point of view ..instantly.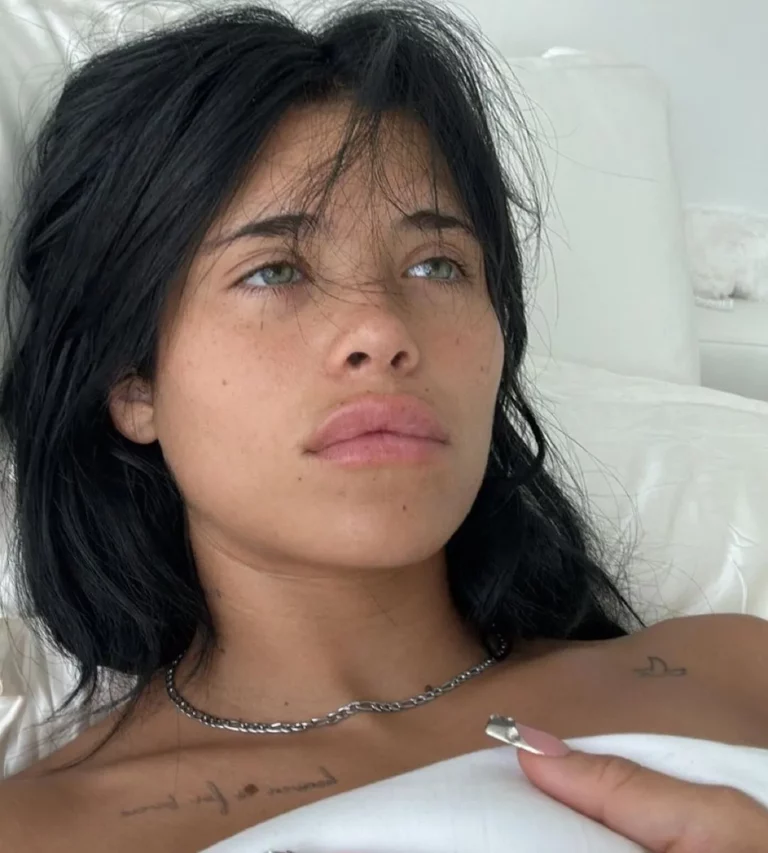 "sick of myself"


The medication didn't work
Broke up with him, it didn't hurt
Put my heart into a Prada hurt
Still feel like a spiral
Someone pass me a lighter

Do you ever wanna be someone?
Do you ever wanna see somebody else in the mirror?
'Cause nothing is clearer to me

I'm sick of myself, sick of my clothes
Sick of these boys and their obvious jokes
Sick of my tits, sick of my shit
Bored of my car, think I'll go and crash it, oh

Who's down to trade places?
I wanna swap faces
Yeah, I can be you, you can be me, we can be somebody else
I'm sick of my, sick of my

Regret it all when I open my mouth
Should sew it up and never let it out
My skin is crawlin', must be something wrong
Your personality's nice, can I try it on?

Do you ever wanna be someone?
Do you ever wanna see somebody else in the mirror?
'Cause nothing is clearer to me

I'm sick of myself, sick of my clothes
Sick of these boys and their obvious jokes
Sick of my tits, sick of my shit
Bored of my car, think I'll go and crash it, oh

Who's down to trade places?
I wanna swap faces
Yeah, I can be you, you can be me, we can be somebody else
I'm sick of my, sick of my

I'm sick of my, sick of my
Else
I'm sick of my, sick of my