Not the One (Neither of us) is the latest release from Zpecial a band I first saw perform at the Underground  back in September 2015, when Porcupine, their original drummer was still with the group. The Underground was held at  a venue that used to be in Lan Kwai Fong ( Hong Kong) Called Orange Peel. That night they opened up with a 20-minute set of alt-rock kicking off with the song想 Zpecial/ That night they got the crowd going with songs likes 吞驚世的浪 and 切膚之痛. I was there to see them along with others like F.B.I., Junk and Outlet Drift (漂流出口), who were over from Taiwan.
Seven years later, the sound has more of an RnB vibe to it and is much more polished. The harmonising on the vocals work really well. One thing that remains constant is the lead guitar playing is evenly spaced out to give the song their trademark sound. Listen to the song on 華語 HITS
and enjoy just how much this band have developed over the years into a real class act.
DC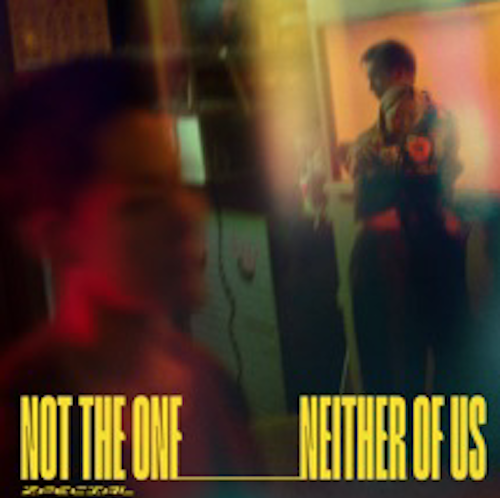 編曲:Zpecial / 賴映彤
監製:賴映彤

害過幾多好人 從來沒過問
劃滿你的身上 全盤是缺陷
如今我亦變 陌路行人 路上無人
才知這個我 多麼天真
而害了太多好人 才承受噩運
直至我給傷害 才明白缺陷
如今我亦變 陌路行人 路上無人
才知這個我 多麼天真

Baby you're not the one
Baby I'm not the one
如挑惹恨意 是項才能 十項全能
仍不想戒癮 始終上癮

話抱 就抱 話踢 就踢 開
流利 情話 從沒 談論 愛
吻慣了就只得倦怠
你喊到窒息不用裝載
然後就轉身了別個又受害
笑著去寵愛了別個極自在
任淚光積存 掉進海
沒什麼空閒 說節哀

害過幾多好人 從來沒過問
劃滿你的身上 全盤是缺陷
如今我亦變 陌路行人 路上無人
才知這個我 多麼天真
而害了太多好人 才承受噩運
沉船後快及淹沒 思索着愛恨
如今我亦變 陌路行人 路上無人
才知這個我 多麼天真

分秒間 你目光閃過 互相交錯
轉眼間 你掠影飛過 就牽走我
他與她都喜愛
誤會對的最終都搞錯
但這刻 你未發現 在我心已換了臉
又犯了 這錯誤判斷
令你心跳又過電
只知道一齊沒意思
只不過心動別制止

害過幾多好人 從來沒過問
劃滿你的身上 全盤是缺陷
如今我亦變 陌路行人 路上無人
才知這個我 多麼天真
而害了太多好人 才承受噩運
明知我是個罪人 都抵我悲憤
如今我亦變 陌路行人 路上無人
才知這個我 多麼天真

Baby you're not the one
Baby i'm not the one
Baby you're not the one
I'm really not the one
循環循環不息
來回來回翻滾
如挑惹恨意 是項才能 十項全能
仍不想戒癮 始終上癮