Muzik Junkies are legendary for their remixes; to have a remix by Muzik Junkies is to receive a Badge of Honor. The Artists they have chosen to remix are often legends in their own right. Martin Garrix, Funkin Matt, Benny Benassi, Fat Man Scoop, these are just a few who have been selected for the Muzik Junkies magic.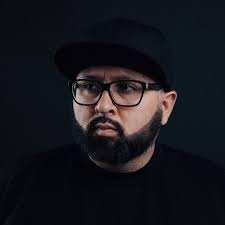 MJM, or Music Junkies Magic, isn't an exaggeration. Whenever we come across a Remix and we see the masters have been to work, we are quick to request the file and put it into rotation on Beats EDM. We know our audience will like the track as much as we do, so we don't hesitate, and this mix is no exception.
Jump Around by American hip-hop group House of Pain was released in May 1992 and reached number 3 in the charts; since then, it's become a mainstay of Old Skool Hip Hop and one of the most remixed tracks of the era. Provided the standout scene in Movies such as Happy Gilmore, Mrs Doubtfire, and Black Hawk Down and became a Sports Stadiums rally cry to bring 100,000 people to their feet. However, few remixes have started far from the original and created more of a mash-up than a reworking of the song. Music Junkies, while still managing to pay homage to the original, take it in a whole new direction. Have a listen above, then head over to Beats Edm to check other tracks that have been lucky enough to experience MJM.