Willow shows, once again, she has what it takes, playing alongside Rock giants Smashing Pumpkins.
On stage Billy Corgan (guitarist for Smashing Pumpkins) and Willow bridge the gap between Alt Rock God and rising Rock Star at the final night of the bands "Spirits on Frie Tour " at the Hollywood Bowl.Smashing Pumpkins were one of the most successful bands from the 1990s , and are often credited with the rise of alternative rock to become a mainstay in music culture.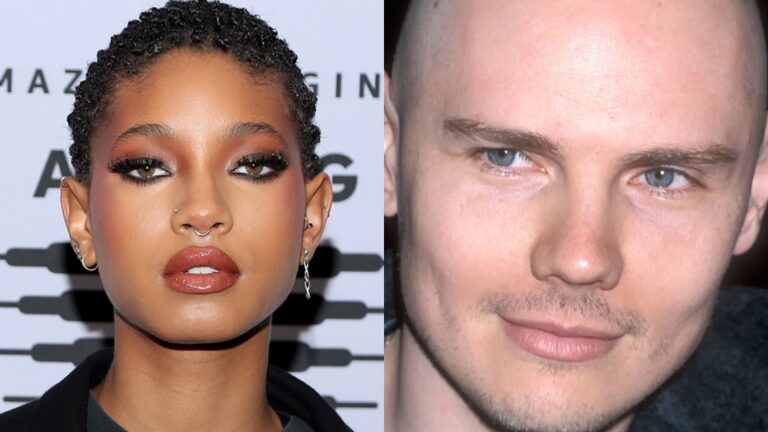 Some might ask why Willow was on stage
with The Smashing Pumpkins, a little further exploration, shows the conenction runs deeper than a shared love for the genre. Billy Corgan, guitarist for S.P. and the group's main writer; is widely known for a running theme in his lyrics.His willingness to shine a light on the darker side of the human condition and the benefits that has for mental health. This approach, which when it first emerged, many questioned, has helped the band sell over 30 million Albums. Willow is also a promoter of exploring the darker side of feelings in her music. Something she made clear in an excerpt from Guitar magazine published in September this year.
"It's a completely different approach [and] I feel like I'm a completely different person, but it is 100 per cent [still about mental health]," she reflects of her music. "I think everything in your life affects your mental health, no matter what it is. There's a very beautiful and positive outlook that is always gonna be at the core of what I write, but expressing yourself and being honest about your negative feelings as well as your positive feelings is very healing." Guitar.com
Both Willow and Corgan's approach to song writting brings to the fore the issues of mental health and  the range of emotions we all experience in life. Promoting mental health and well being in the industry is something B.R. is a big supporter of and it's great to see both artists, who are vocal about their approach and the benefits it brings, on stage together.
D.C.